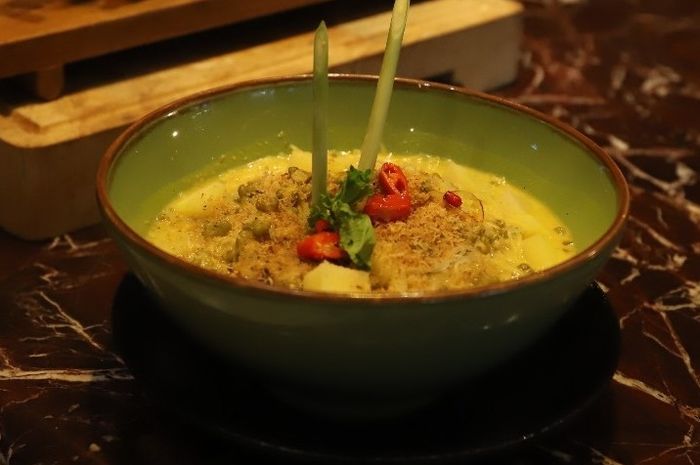 Laksa Tangera enriches with a plethora of spices, exuding rich aroma.
Four-star Novotel Tangerang introduces the signature Laksa Tangerang.
Kitchenesia.com - As a home to more than one thousand factories, Tangerang city has attracted countless people across country. It has thus been deemed as a quintessential melting pot of cultures, ethnicities, and foods. You can find a lot of excellent food here, from humble street foods to fancy fine-dining delicacies.
Out of many delish foods this city serve, Tangerang locals still love their Laksa for the most obvious reason.
"The peculiarity of Laksa Tangerang lies in its thick, yellow broth that exudes strong spices aroma. It also carries a hint of sweetness due to the mung bean" said Executive Chef Novotel Tangerang, Salehin.
Read Also: Ibis Styles Mangga Dua Square in North Jakarta, You Don't Need the Most Expensive Hotel Room to Feel Safe
Contrary to popular Laksa Bogor and Betawi, Laksa Tangerang doesn't use oncom (fermented soybean paste). It is mostly served with shredded chicken and eggs.
Salehin believes culinary culture can promote tourism, "Laksa Tangerang is one of our signature breakfast food. And we've got so many positive feedbacks from local and international guests."
"As a chef, it is such an honor knowing some Indonesian foods are acknowledged by international market. We wish Indonesia's tourism can improve through culinary culture," said Salehin.
Experience the rich flavours of Laksa Tangerang only at Novotel Tangerang. Call (021) 29679999 for reservation.
Watch also: