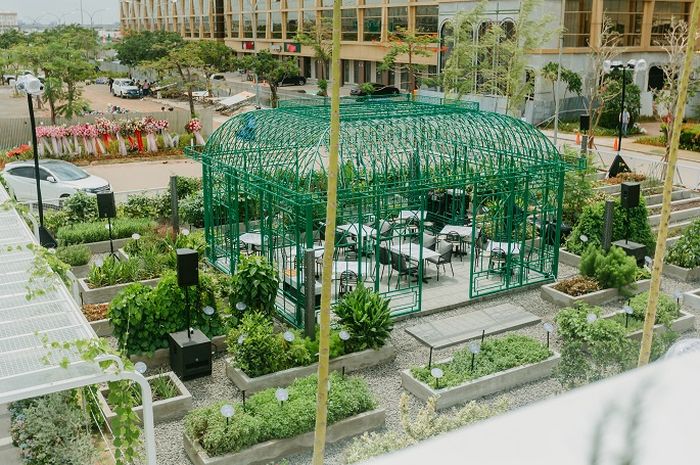 Located in PIK 2, Urban Farm combines the enthusiasm for food and gardening in a eco-friendly green space.
Baca Juga: Warteg Gang Mangga in Glodok, West Jakarta, It's the Foods That Make People Loyal
Also, visitors can experience healthy herbal drinks made by Kinetic Farm's barista. Some of the most favored herbal drinks are sexy pink tea made of rosella and gold royal tea made of chrysanthemum. There is also aromatic ginger, tamarind curcumin, lime curcumin, mint tea, and spiced blue pea.
Urban Farm's visitors can also experience the highest quality coffee made by Toby's Estate. The Australian specialty coffeeshop aims to collect and introduce all types of coffee from coffee plantations across the globe. Besides serving the high-grade coffee, some breakfast and brunch foods are also available. Among the favorites are truffle bacon & egg croissant, smashed avo on toast, eggs benedict broadway style, and breakfast burrito.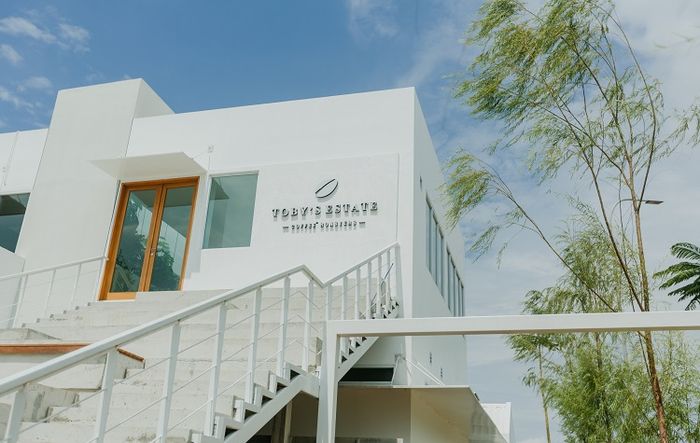 Australian coffeehouse Toby's Estate serves the artisanal, high-quality coffee in every cup.
Baca Juga: Iki Koue at Neo Soho Mall, West Jakarta, Traditional Sugary Treats in an Artful Edge Is Their Speciality
For main courses, Toby's Estate offers buttermilk chicken, squid ink rice, oxtail fried rice, and sirloin fried rice. Finally, basque burnt cheesecake, Toby's chocolate cake, and classic carrot cake are some of the most-favorites artisanal desserts.
More tenants will join Urban Farm in 2021. Unique restaurants offer delicious F&Bs, such as coffee, gelato, pastry, appetizers, and many others, will come soon with distinct concept and architecture. Last but not least, everyone can enjoy pristine natural landscape only in Urban Farm, PIK.
Urban Farm, Golf Island Pantai Maju Bersama, Pantai Indah Kapuk, North Jakarta.