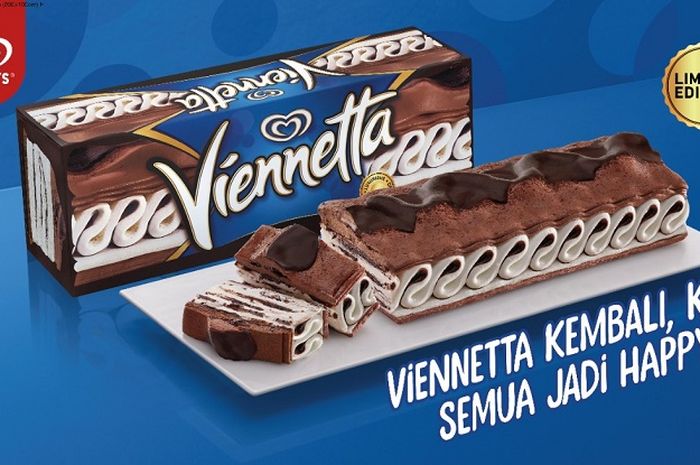 The 90s ice cream Wall's Vienneta is relaunched with limited edition stock!
Kitchenesia.com - Despite being discontinued for years, the sweetness and tenderness of ice cream Wall's Viennetta is unforgetable to its loyal customer. In late 2018, #KembalikanVienetta (#BringVienettaBack) was the top trending in Indonesian twitter.
The movement moved to petition on change.org; and, succesfully collected more than 70 thousands signs. A year later, which is Wednesday (4/2), Wall's announced to release Viennetta ice cream in limited stock.
"We are really thankful to anyone who shows their longlasting love to Vienetta ice cream, even making an online petition to bring it back. This is an epitome of positive movement on social media," said Arya Bahupringga, Head of Marketing Ice Cream PT Unilever Indonesia.
Walls relaunches Vienetta ice cream to welcome Ramadan month that is coming in late April. Viennetta comes with its classic wave form and available in one flavor, vanilla and chocolate combination.
Viennetta is available in supermarket and minimarket, as well as online on KlikIndomaret and HappyFresh websites.
"Viennetta brings the sense of nostalgia back to our loyal customer. Vienneta ice cream can make self-quarantine more colorful," closed Arya.