By the look of it, Es Buah Rumput Laut looks enchanting already. And once you have tasted it, you will ask for more.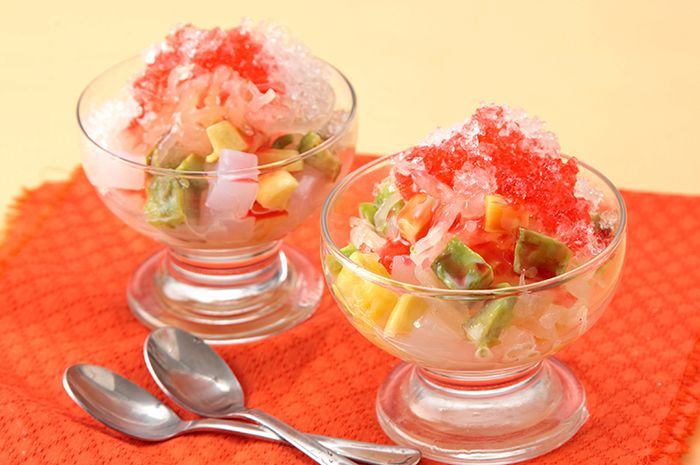 Delectable Es Buah Rumput Laut (Fruit Iced with Seaweed)
Kitchenesia.com – It doesn't need to be costly to have this looking ravishing beverage of Es Buah Rumput Laut (Fruits Iced with Seaweed). It is within everyone's effort and its savory taste is ready to spoil your throat with every slurp and munch of its fillings. Be ready to have your day sweeten.
Duration : 30 minutes
Yields : 5 servings
Ingredients
200 grams of seaweed, chopped
1 avocado, dredge with a spoon
200 grams of nata de coco
3 jackfruit eyes, diced 1 x 1 cm
500 grams of shaved ice
200 ml condensed milk
125 ml of Coco Pandan syrup
Cooking Steps
1. Arrange avocado, nata de coco, jackfruit, and seaweed properly in a glass.
2. Add shaved ice, pour sweetened condensed milk and cocopandan syrup.
PROMOTED CONTENT
Tags