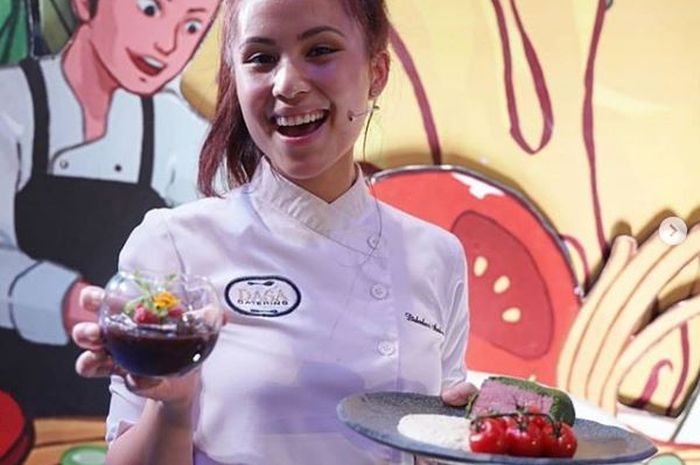 The 23-year-old culinary prodigy Chef Saskyra Rosano
Kitchenesia.com - Many people have their first milestone in their lives at the age of 23. At that age, some of them get their first job, some just graduated from formal school, and some people are married at 23.
At that age, the Jakarta-based chef Sakyra Rosano has become a menu curator for several fine-dining restaurants in Jakarta. She has worked for two fine-dining restaurants: 2 AA Rosettes Achantus and Altitude Grill in Oxford and Jakarta respectively. Now she focuses her time in DASA Catering for private dining, and host in various TV shows.
That early talent, which she mastered by studying at Le Cordon Bleu London, landed her national acclaim as a culinary wunderkind. While venturing to business, she becomes a speaker for national-scale food events, alongside her seniors in food industry like Sisca Soewitomo and William Wongso. However, she humbly considers those senior chefs to be her role models.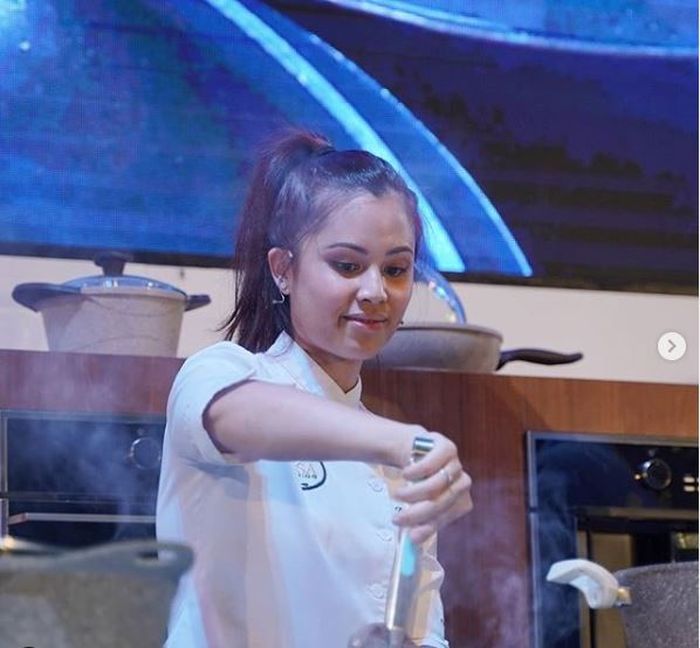 Preparing it hot.
Now, at 23 – and the executive chef of his own fine dining restaurants, DASA Restaurants in Bandung – the "chef prodigy" reputation is something Saskyra Rosano is trying to move beyond. Her culinary style is expanding and changing, due to her progression from an aspiring cook into the chief of a restaurant.
The young chef told us about her career journey and her "dating" tips.
We are impressed with your accomplishments in such young age. Do you have an aspiration in your career that yet to happen?
People seems to see myself with "chef who lives easily", but that's not the case. My accomplishments are the result of determination, resistance, and ability to see chances. I believe I am still green when it comes to managing restaurants. That's why my next goal in career is to be a more capable person so that my ventures can grow bigger along with my skills.
For my short-term goal, I really want to grow my social media presence. Currently, I have YouTube and Instagram.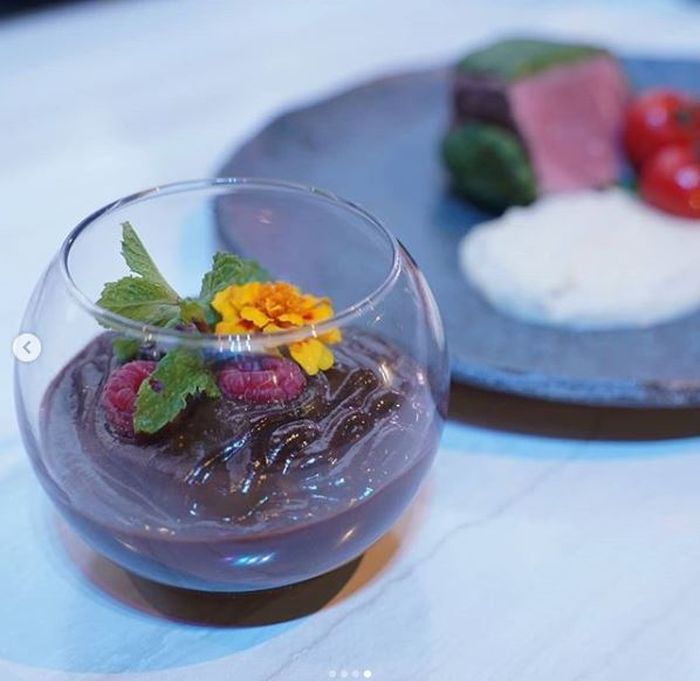 Spinach Crusted Steak dan Avocado Chocolate Mouse, created by Chef Saskyra Rosano