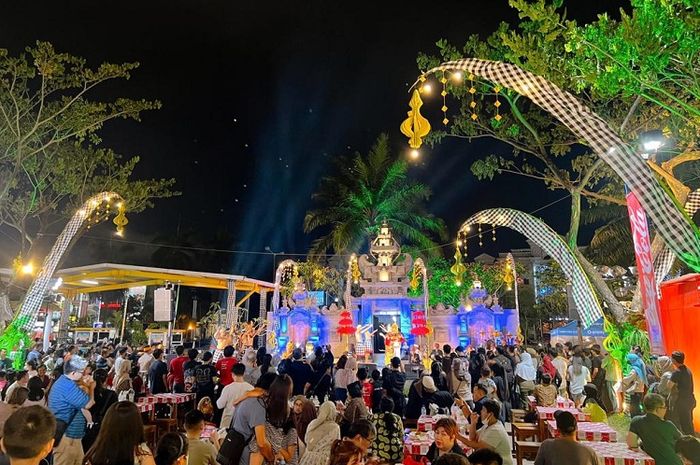 Festival Kuliner Serpong is slated for October 27 to November 27, at Summarecon Mal Serpong.
Kitchenesia.com - After a two-year hiatus, the biggest culinary festival in Tangerang is back in full force with more stalls, more entertainment, and more fun.
Festival Kuliner Serpong (FKS) takes over Summarecon Mall Serpong, specifically at the East parking lot. Most food bazaars are done within a week or so. But FKS gives you ample time to enjoy drinks and bites from more than 100 stalls. FKS runs for a whole month, from October 27 – November 27.
This year, FKS boasts Bali Heritage 'Indonesia Spice Up the World' as the event's theme. Indonesia Spice Up the World is a government-initiated program to promote the export value of lndonesian cuisine and spices.
For its 2022 comeback, FKS is also donning the theme "Bali Heritage" to celebrate the culture and cuisine of the Island of Gods. It is also to commemorate the first FKS that used Bali as the event's theme in 2010.
At FKS 2022, the Bali theme is applied across everything, from décor to food and drink. Most stalls reside in thatched-roof huts that exude the Bali energy. The event is also adorned with coconut leaf decoration and Poleng, the black-and-white checkered fabric that symbolizes harmony in Balinese Hinduism. Both are synonymous with Balinese identity: tropical and spiritual.
Baca Juga: Indonesian Restaurant Review: Umaqita, Serving Balinese Food With One Of A Kind Experience at PIK
These days, we have seen viral TikTok bites and snacks dominate most food bazaars. But at FKS, you need to readjust your expectations.
Here, most stalls cater traditional, hearty food. FKS also brings the authentic taste of Bali to Tangerang. Some of the highlighted stalls are Ayam Betutu Khas Gilimanuk Bali, Nasi Jinggo Warung Bli Made, Nasi Pedas Kampung Bali, Cumi Bakar Bumbu Bali, Sate Babi Bli Nyoman Bali, Iga Babi Bakar Bali by Bli Permana, Krisna Oleh-Oleh khas Bali, and Pia Kukus Made Bali.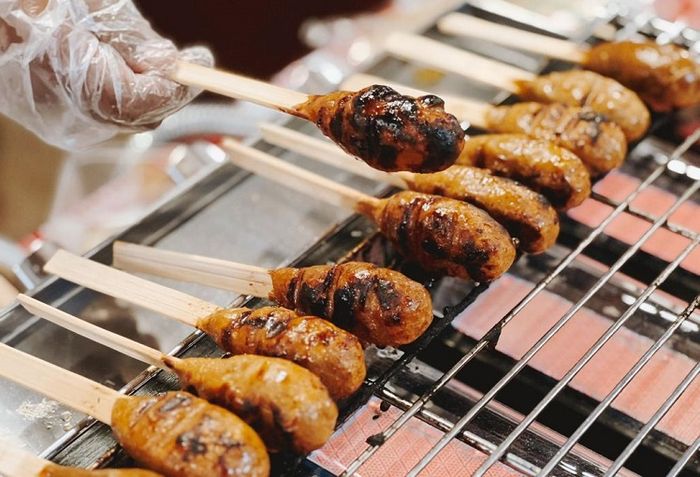 Visitors can enjoy a plethora of Balinese dishes at Festival Kuliner Serpong. On picture: sate lilit (minced satay).
"We bring some food hawkers straight from Bali, so the authenticity is guaranteed," said Tommy, Center Director of Summarecon Mall Serpong.
Every year, Festival Kuliner Serpong serves up some top-notch performances. This year is no exception, with the likes of The Groove feat. Tiara Effendy and Coconut Treez & Melanie that will keep you vibing while eating. Additionally, visitors can also enjoy cooking demos and traditional Balinese dance.
For more information, go to @sms_serpong on Instagram and TikTok or www.malserpong.com. See you on Festival Kuliner Serpong 2022.
Tags