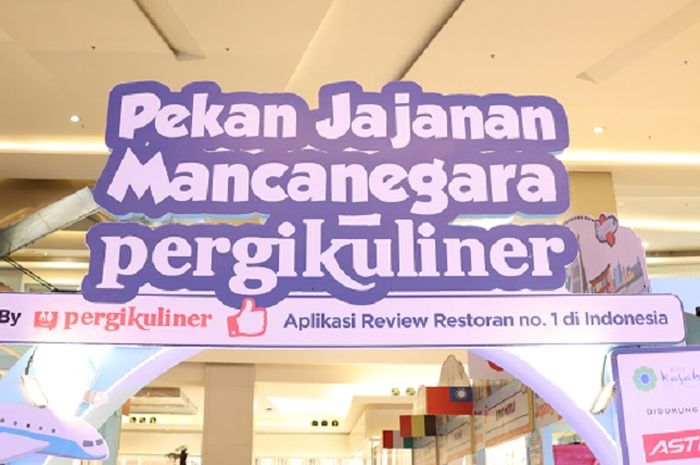 PergiKuliner holds Pekan Jajanan Mancanegara, runs for 10 days at Kota Kasablanka mall, South Jakarta.
Kitchenesia.com - Kota Kasablanka mall, South Jakarta, has always been the locus of a posh lifestyle. And in this week, there is a new experience that you are simply not going to want to miss.
After succeeding with Festival Kekinian restaurant aggregator app PergiKuliner returns to hold its most-awaited food bazaar. But this time, a slightly different concept is used.
PergiKuliner is throwing Pekan Jajanan Mancanegara at Fashion Atrium, Kota Kasablanka. The event runs for ten days, from November 11-20, 2022.
The event features more than twenty food sellers, serving hundreds of iconic delicacies from around the world. You can find the German-style hot dog to Indian Biryani here.
The participating brands are Bloomery Patisserie, Chachago Indonesia, Dough Lab, Endoq Telur Gulung dan Cilok, Frankfurter Hotdog, Gamchi Korean Potato Cheese Bread, Hao Hao Dimsum, KAEPJJANG, Kebab Turki Baba Rafi, Laksa House 77, Letsgo Gelato, Maicha, Neustadt Eatery, Oma Elly, OUI! Croissant Bar, Satu Kata Biryani, SQUID WORLD, Street Sushi, Taco Pedia, The Buffalo, Tomaple Gourmet Potato Donuts, WAFWAF, Wu Fuk Noodle House, dan Yen Pao.
Additionally, Pekan Jajanan Mancanegara by PergiKuliner also features family-friendly activities such as food challenges, poster coloring, live music, and games.
"Every food stand provides a short fact about the history and culture behind the food they sell. Therefore, we hope visitors can go home with satisfying feelings and new knowledge," said Oswin Liandow, CEO of PergiKuliner.
For OCTO Mobile users, enjoy 50 percent cashback (max. 20,000 IDR) and an additional 10,000 IDR by using a credit card. You can also have a food sample from each booth, simply by scanning a QR code via PergiKuliner app.
Watch also:
Tags