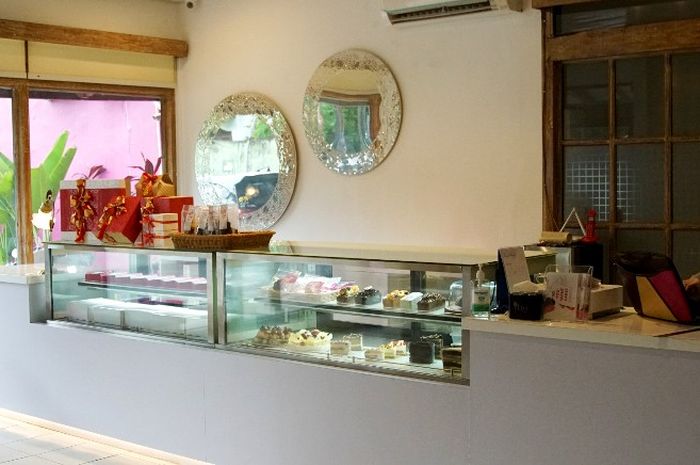 After three years, Lady Eve Patisserie in Terogong, South Jakarta, welcomes takeaway and dine-in orders.
Kitchenesia.com - After about three years, the grand moment has finally come: Lady Eve Patisserie welcomes takeaway and dine-in orders in its reopening event (6/10/2022). The decision came after seeing the situation was getting better.
"Only a couple of months after the opening, the pandemic happened. Now I am thrilled to announce Lady Eve Patisserie returns to its initial concept: open for both takeaway and dine-in orders," said Lulu Andini, chef pastry and owner of Lady Eve Patisserie.
Established in late 2019, Lady Eve Patisserie serves a selection of baked goods such as cakes, cookies, and more. Among the signature variants include Almost-Flourless, Devil, Vegan, and Cheesecakes. Each category consists of several cakes, mainly highlighting 3-or-more flavors that surprisingly go well together.
"Talking about the experience, our concept leans on the flavors and sensory plays," said Lulu at Lady Eve Patisserie's flagship store in Terogong, South Jakarta, on Friday (6/10/2022).
"Take Mr. Grant as an example. It combines berry coulis and chocolate ganache; both have a tart flavor and bittersweetness respectively."
Baca Juga: Quality Is a Must: Meet Sezai Zorlu, The Ottoman-Cuisine Chef Who Treats His Guests Like Sultans
Flavors and Sensory Plays
The combination also extends beyond flavor. To intensify the sensory experience, Lulu also creates cakes with exciting textures. The cheesecakes here are showered with crunchy almond crumbles, but the cake itself is somewhere between light, soft, and creamy.
In conjunction with the re-opening event, Lady Eve Patisserie also releases a new menu: mug desserts. It boast single-serving cakes that practice the bakery's concept: flavors and sensory plays.
First is mug chocolate dessert, a microwaved chocolate fondant with vanilla ice cream, dark salty crumbs, and milk glazing. The latter is cookie shoot, microwaved walnut cookies, almond crumble, vanilla ice cream, and strawberry rhubarb. And finally, chocolate drinks are available in two options: hot and cold.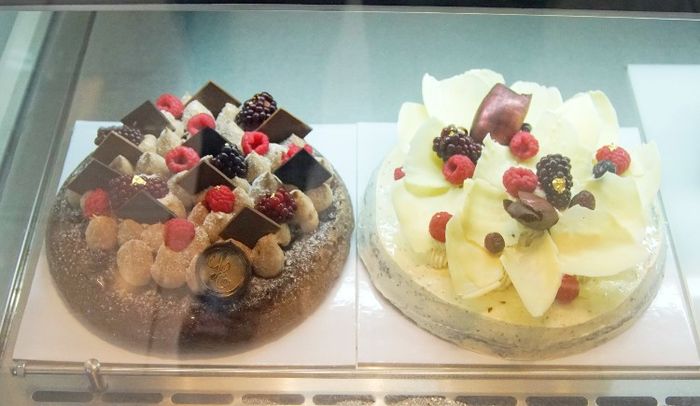 Each Lady Eve Patisserie's cakes combine contrasting texture and flavors that surprisingly go well together.
Guests are welcomed to dine in the French-style bakery, adorned with floral decoration and vintage photographs. Although it will primarily be a grab-and-go operation, Lady Eve Patisserie provides some seating for dine-in and consultation. To keep the flavor fresh, mug cakes and chocolate drink menus are available for dine-in only.
Tags