Don't get stressed out by everyday routines. Prevent yourself from getting overwhelmed with sweet and slurpy Bubur Sagu Gula Aren.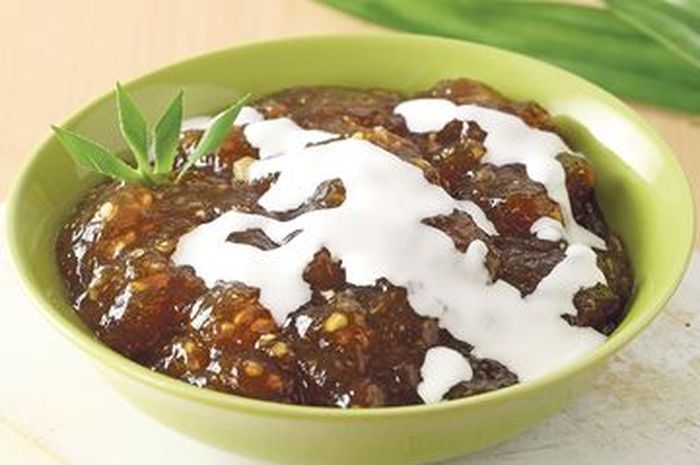 Sweeten your day with chewy Bubur Sagu Merah
Kitchenesia.com - Are you in need of something sweet and comforting? Kitchenesia suggests you to opt for sweet and slurpy yet chewy Bubur Sagu Gula Aren (Sagu Porridge with Brown Sugar).
It will surely spark joy into your day within 30 minutes only!
Duration : 30 minutes
Yields : 10 servings
Ingredients

200 grams of brown sugar, shredded
1,500 ml of mineral water
100 grams of sago flour
2 pandan leaves, tie a knot
100 grams of granulated sugar
100 grams of sago flour, to be poured in
Ingredients for soup:
800 ml coconut milk, from 1/2 coconut
1 teaspoon of salt
2 pandan leaves, tie a knot
Cooking Steps
1. Boil brown sugar and water until dissolved. Filter it. Cool it down
2. Stir in brown sugar water and sago. Cook with pandan leaves and sugar while stirring until bubbling.
3. Add sago flour. Stir constantly until it is fully cooked. Set aside.
4. Brown sugar sauce steps: boil the soup ingredients while stirring until it starts boiling.
5. Serve sago porridge with brown sugar soup
PROMOTED CONTENT
Tags