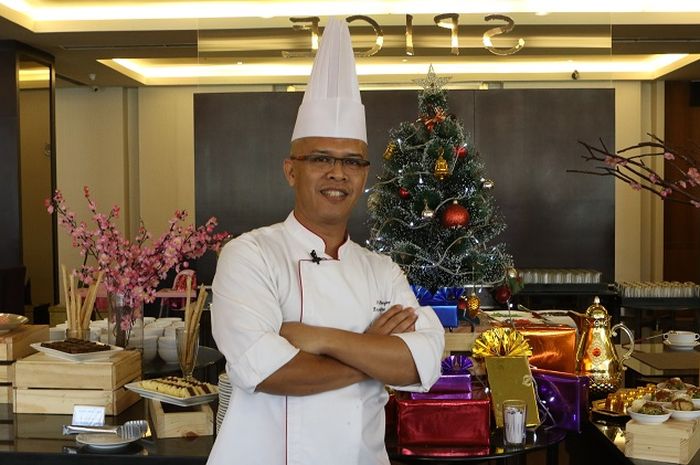 Chef Ajor Benjamin of Mercure Hotel Jakarta Kota
Kitchenesia interviewed with Chef Ajor Benjamin, the Executive Chef of Mercure Hotel Jakarta Kota
Kitchenesia.com – Now manning as the Executive Chef of Mercure Hotel Jakarta Kota, Chef Ajor Benjamin entered culinary field by accident. Just like common high-school graduates, the teenager Ajor aspired to enter university major that accelerate his way to get a high-salary job, like accountant or engineer.
"Even until today, I still disbelieve to the fact that I work as a chef," said the executive chef in an exclusive interview.
Despite being the only family member that works in culinary industry, Chef Ajor doesn't necessarily become a nouveau in cooking. His childhood was full of feast and noise for he was born in a family with 8 children. The little Ajor loved to help his mother cook, doing simple things like chopping veggies.
Chef Ajor also shared about his kitchen team at Mercure Hotel Jakarta Kota. As the youngest member as well as the kitchen leader, Chef Ajor needs to treat his team differently. The 25-year-experienced chef told us how to earn respect and lead effectively.
In an exclusive interview with Kitchenesia, Chef Ajor Benjamin shared his quirky story about his life as son of big family and as an executive chef of a four-star hotel.