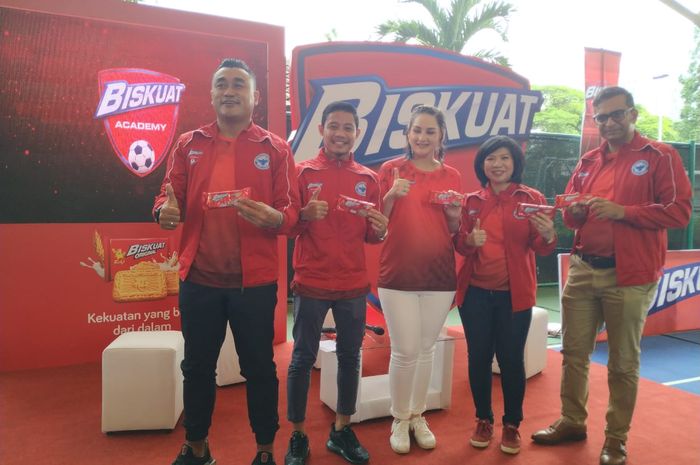 (Left tto right)) Rendra Soedjono, Evan Dimas, Mona Ratuliu, Maggie Effendy, dan Sachin Prasad, on Biskuat Academy press conference on Sabtu (Jan 11, 2020), at Elite Club Epicentrum, South Jakarta.
Kitchenesia.com - Biskuat, biscuit brand by Mondelez International, joined hands with Ministry of Youth to hold Biskuat Academy. It is an amateur U-10 and U-12 soccer competition. Setting "power from within" as the theme, Biskuat Academy aimed to build strong character for Indonesian youth.
"To cultivate 'power from within', Biskuat Academy held coaching clinic overseen by professional football player in every city," said Maggie Effendy, Head of Biscuit Mondelez Indonesia. "Every coach guides every participant not only to mastering soccer, but also building sportsmanship, team work, and resilience".
Biskuat Academy also held special workshop guided by former coach of Indonesia's national football team, Indra Sjafri. The workshop was done prior to final match, to guide participants and their coaches about comprehensive strategy in football, as well as character building.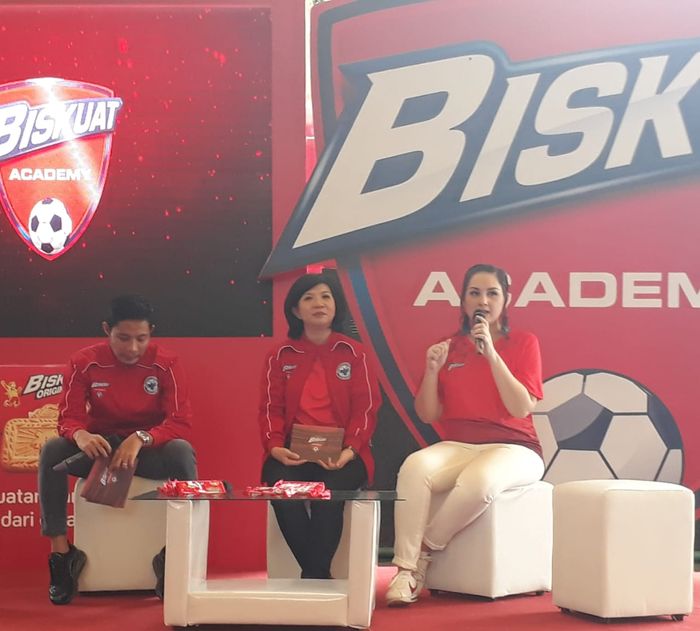 Evan Dimas expressed his appreciation towards Biskuat Academy. He agreed that football can impact youth positively, especially to their characters.
"Indonesian youth generation can learn about sportsmanship, teamwork, and many others through Biskuat Academy. I hope this program can produce potential footballers for next generation," said the midfielder of Indonesia national football team.
Elimination round saw 384 teams from eight big cities of Indonesia: Jakarta, Medan, Palembang, Malang, Surabaya, Semarang, Bandung, dan Bali. The 384 teams competed for five months, from August to December 2019.
The final match held on January 11-12, 2020, taking place at GOR Soemantri, South Jakarta.