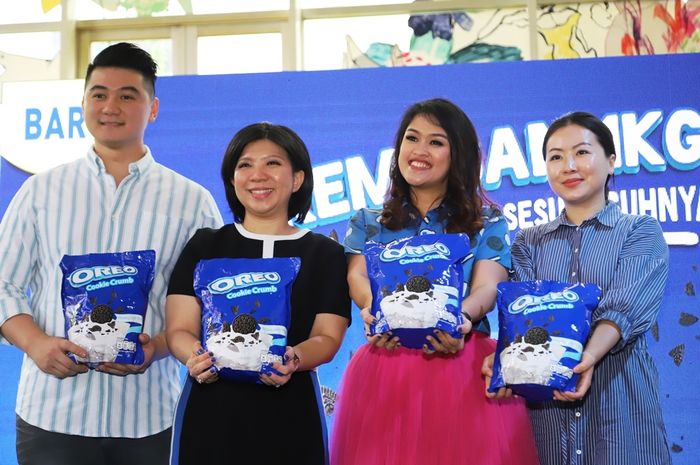 Mondelez Indonesia launched Oreo Cookie Crumbs with 1 kg net weight to answer culinary SMEs needs in high-quality ingredients.
Kitchenesia.com - After decades of "twist, lick, dunk" ritual, Mondelez International revealed new Oreo variant that contains crispy crumbs of oreo black cookies without its crème fillings.
Available in 1 kg net weight, Oreo Cookie Crumbs are made to answer culinary SMEs needs in practical and economical ingredients for dessert and cakes.
According to Indonesia Statistics (BPS) survey, culinary industry blooms significantly, and is projected to keep flourishing for the next decades. Culinary SMEs play big role in this phenomenon, contributing 41.69 percent to Indonesia Gross Domestic Product (GDP) in 2016.
Rachel Angeline as Brand Treats Mondelez Indonesia showed her appreciation to SMEs contribution to Indonesia economy. "Our appreciation goes to culinary SMEs that contribute greatly to Indonesia economy. We are also grateful that Oreo is trusted by many F&B SMEs as ingredients for their foods."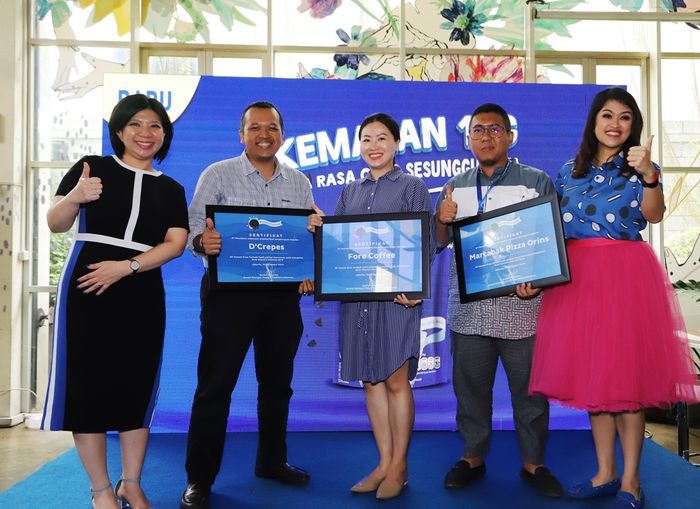 Oreo Cooking Crumbs product launching is in conjunction with announcement of top 30 recipes competition
Prior to the 1 kg version, Oreo Cooking Crumb used to target big-scale culinary business only with 12 kg variant. Today, culinary can add Oreo cooking crumbs as toppings to make their food exponentially more delicious.
"Indonesia culinary businesses are flourishing yet competitive. Thus, it is important to use the best ingredients to food because high-quality ingredients bring authentic flavors," said Chef Arnold Poernomo, celebrity chef and restaurateur.
To preserve quality, every Oreo Cooking Crumb has passed ingredients and packaging tests. This product comes without creme, making it is practical to use without separating the crème from the wafer. Oreo Cooking Crumbs are available in stores in all major cities in Indonesia.