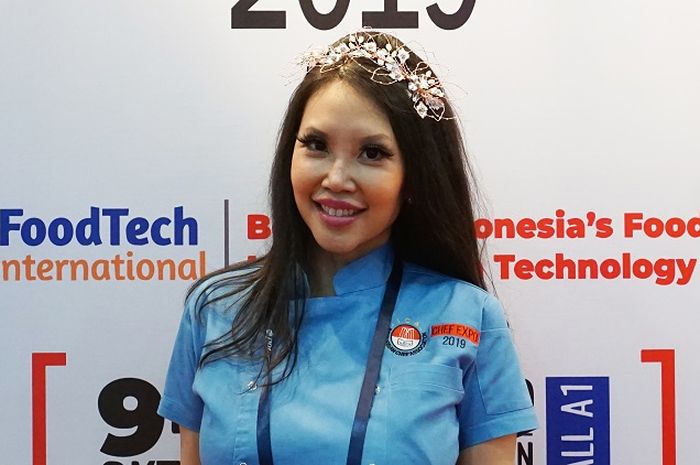 FHM's World Sexiest Women Chef Vindy Lee Talks About
Kitchenesia.com - Chef Vindy doesn't shy away when public name her as "sexy chef" – but with 2 best-selling cook books and one solo cooking show on national TV, she definitely has a lot to "show off" about. Being a board member of Indonesian Chef Association (ICA), Chef Vindy Lee actually never attended a culinary school. Instead, her education was language and politics that she acquired from a university in the US.
Leaving strong career as a political consultant in the US, the thirty-five-year-old chef decided to achieve her success in culinary world in the old-fashioned way – by working hard and gaining experiences. All her hardwork paid off. In 2004, she began her professional culinary career as a sous chef in two award-winning restaurant in California and Beverly Hills, United States.
The Taiwanese-Indonesian chef is also a vocal figure in healthy-eating movement. She religiously encourages people to eat healthy with her campaigns, #EatYourColors and #EatYourVitamins through social media and events. One of her recipe books is aptly entitled "Sexy Food", which includes dozens of healthy dishes that are affordable and tasty.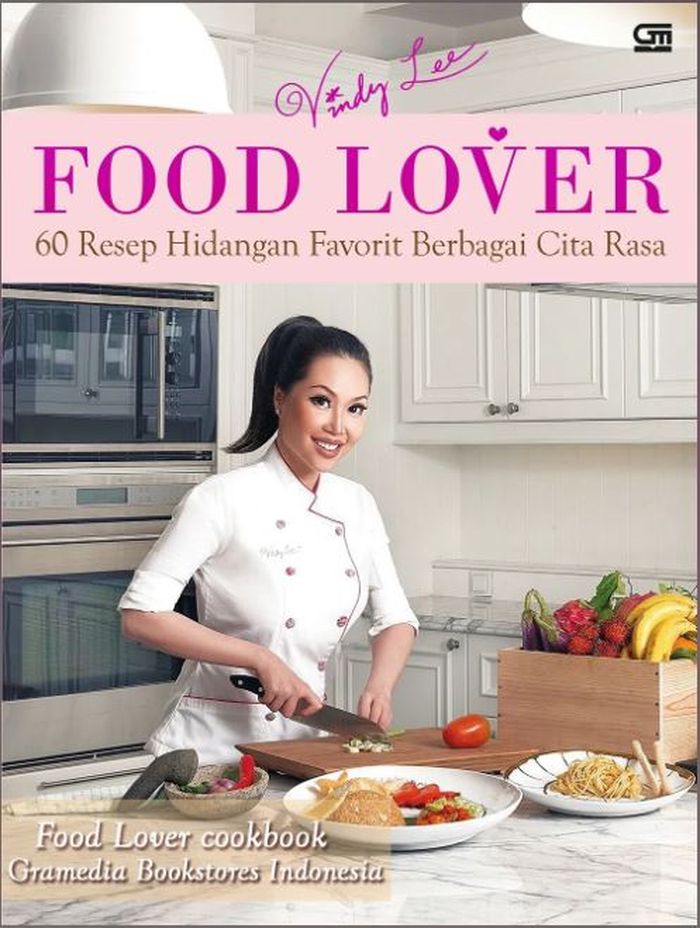 Chef Vindy Lee's cook book entitled Food Lover is available on Gramedia book stores
One of your recipe books id called "Sexy Food". Please tell us what you mean by Sexy Food and the examples.
Sexy food are rich in nutritions and flavors. They stimulate everyone's happiness because of their health benefits and also pretty appearances. All of sexy food recipes in my cook book contain simplicity in preparation, and all of the ingredients are affordable, too.
For women, combinations of peach, almond, and honey make your skin healthy that get you in the mood. For main course, everything in beef steak is sexy: juicy texture, colorful appearance, and also nutrient-rich.
Is there any Indonesian food considered sexy?
It is sambal. I never miss sambal in my daily meal. It is a nutrient powerhouse that contains fiber and vitamins. I don't think anyone should avoid sambal because they don't like spicy food, they just need to tone down the spiciness.
You are very vocal in encouraging people to eat healthily, with your campaign #EatYourColors and #EatYourVitamins. What are the important nutrients that should be in everyday's meal?