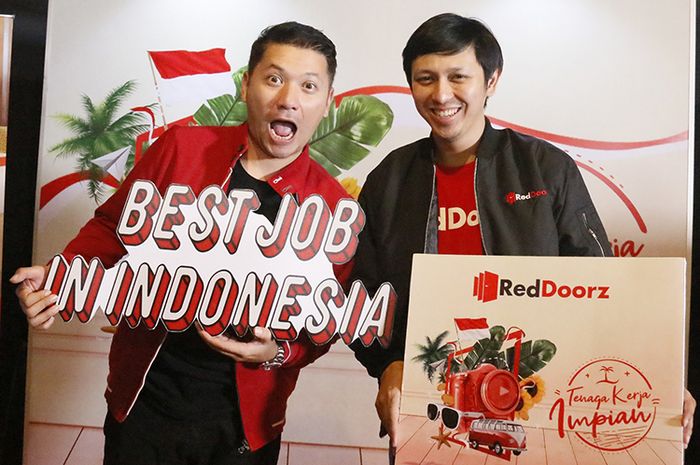 Best Job in Indonesia, alright.
Kitchnesia.com - Millennials, do your magic!
Or rather, the magic does you this time.
If you think you're creative and adventurous; having uncontrollabe desire to escape from your mundane job; and feeling that you deserve more than just another 9-to-6 job, quit your job today and apply for this vacancy!
(Better ask your parents first, though)
RedDoorz, Southeast Asia's biggest hotel booking management, organizes a competition entitled "Tenaga Kerja Impian".
Shorten: TKI. A term familiar to refer to Indonesian working abroad commonly as blue collar labors.
Everyone with Indonesian nationality whose age is 17 years old or above is eligible to enter. Most importantly, you must have have creative mind and genuine desires to travel.
"Through Tenaga Kerja Impian, we hope millennials could promote Indonesia's tourism in the most creative ways possible on social media," said Marketing Director of RedDoorz Indonesia, Sandy Mulana.
Tenaga Kerja Impian is a community service program by RedDoorz to support Ministry of Tourism mission in promoting Indonesia's tourist destinations.
"As the representative from government, I give my full support to RedDoorz's Tenaga Kerja Impian competition. Through this program, I hope Indonesia's millennials can contribute to promote Indonesia's tourism destinations," said Henri Subakto, Expert Staff of Ministry of Communication and Information Technology.