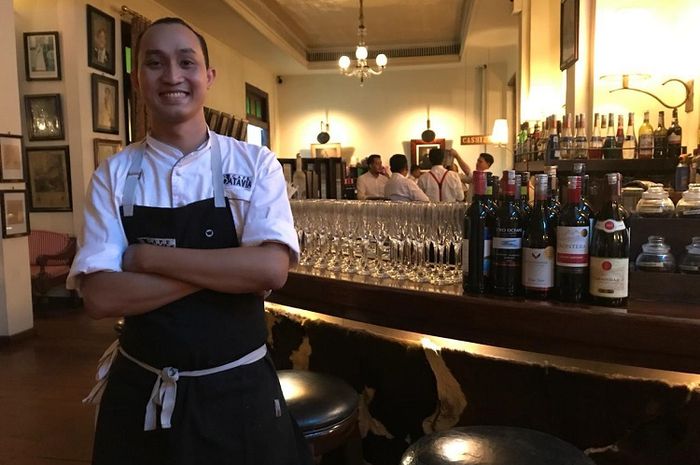 Special talk on the chef's special
Kitchenesia.com - Upon walking into the gorgeous restaurant, Kitchenesia team were politely welcomed by Chef Donny Kumala and showed us the beautiful bistik lidah he was preparing.
Chef Donny reminded me somewhat of a culinary young prodigy, given the fact that he has achieved such high-level position at very young age.
Chef Donny sat down with Kitchenesia team after prepping for Cafe Batavia's lunch rush.
He started telling us how his childhood affected his food journey. Also, his extensive experiences in different hospitality establishments gave him unique interpretation on the preparation of food.
Tracking back his career journey, the early-thiry-year-old chef has worked in several lavish businesses, one of which is the five-star hotel Keraton at The Plaza.
When I asked the reason why he left, he answered it shortly: "I want to challenge myself".
Growing up, he felt that he was surrounded by melting pot of cultures that exposed him to a variety of different cuisines.
He was specialized in contemporary french cuisine, initially.
Then Chef Donny attributes these knowledge to other culinary genre, which is Indonesian cuisine, and applies them on every food served at Cafe Batavia.
We are astonished by your prolific track records despite your young age. We also found out that you have worked at the five-star hotel Keraton at The Plaza, then decided to move here (Cafe Batavia). What was your reason?