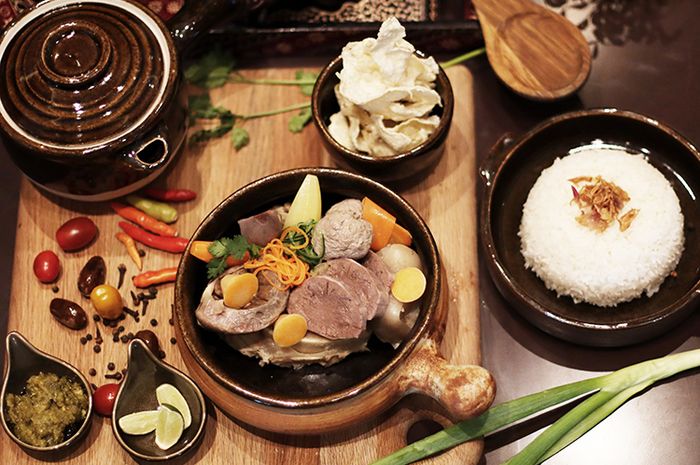 Bakso Lidah Tunjang (BLT) Soup at Intercontinental Jakarta Pondok Indah.
Kitchenesia.com - A month has passed since Indonesia's 74th Independence Day, but lively festivities by sharing hearty traditional meal to loved ones stay still.
In commemoration of the celebration, Sugar & Spice at InterContinental Jakarta Pondok Indah is adding a new signature dish reminiscent of Indonesia's culinary heritage.
The five-star hotel's Executive Chef Christoph Pouls and Executive Sous Chef Sudiyono have combined their expertise to create BLT Soup (Bakso, Lidah and Tunjang).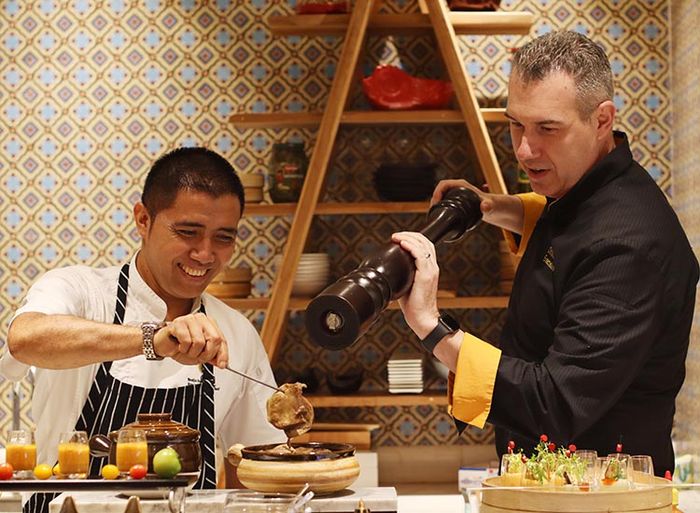 A little help from a chef.
The menu is available for the Weekend Brunch as well as daily à la carte.
With more than two decades of refining their culinary arts around the world, both chefs are skilled in developing gourmet masterpieces set to impress your palate.
They have expertly prepared soup that will delight your taste buds and stimulate your senses with deliciously tender beef coupled with a hearty and flavorful broth which highlights Indonesian cuisine.
Knowing that bakso and two other ingredients are food Indonesians can't live without, they need to prove that this one musn't go wrong.
And it doesn't.
Artisanal and handmade Bakso along with lovingly cooked Lidah and Tunjang and also hand selected spices and rich broth will melt in your mouth and elevate the BLT Soup to an exquisite dish.
Be it with your group of friends or family, savour the BLT Soup at Sugar & Spice and be awed with the delectable layer of flavors.
The rich and tasty of Indonesian bakso is there, warming the heart and soul - and your tummy.
The BLT Soup is a delicacy to go along memorable feasts with loving company.
Embark on this culinary adventure only at Sugar & Spice Restaurant on Level 1.