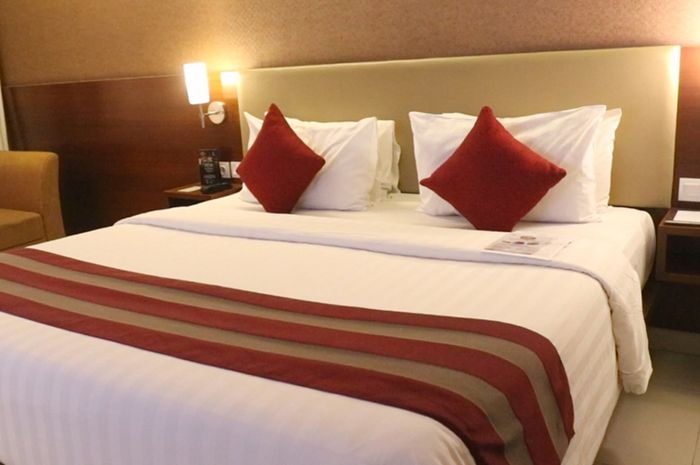 The balance im Hotel Santika Premiere Bintaro
Kitchenesia.com - If you live long enough in Jakarta, you'll know that its inhabitants have grown to develop a trick or two simply to get away from the city's endless hustle and bustle.
Going to suburbs seemingly less crowded and less polluted with a lot to give would be a real treat for them.
Bintaro area, just less than an hour drive from Jakarta is one of those places. With its malls, eateries, and hang out places that can match Jakarta's beat life make Bintaro a magnet for those looking for a breath of fresh air.
And if you want to stay long enough in Bintaro for a staycation you might consider Hotel Santika Premiere Bintaro.
The hotel is located in a strategic spot, just within walking distance from malls and Taman Jajan Bintaro where you can find almost all the popular and trendiest food these days. Also, if needed you might find a hospital. Plus of course, an abundance of restaurants and cafes near.
The hotel's location is indeed a gem. Just outside the hotel, the streets are really pedestrians friendly where you can stroll for a walk or jog without having to worry cars and motorcycles honking you every five seconds.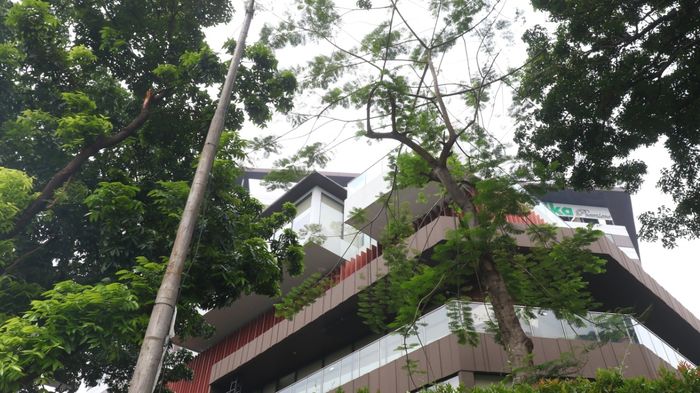 Rare green sight for the eyes
Getting inside the hotel, you'd find quite an elaborate yet familiar setting.
You know those hotel lobbies where you'd feel that you don't really belong there? Or the ones where you simply can't wait to finish the check in process lightning quick because you just feel that the lobby being THE lobby?
Well, you wont find them at Hotel Santika Premiere Bintaro.
Pastel colored sofas and chairs are abundant. There is even a Kids Corner where your children can slide cheerfully or sit and play on the brightly colored mat while waiting for daddy to finish checking in.
The batik corner just across the check in counter is also a nice touch.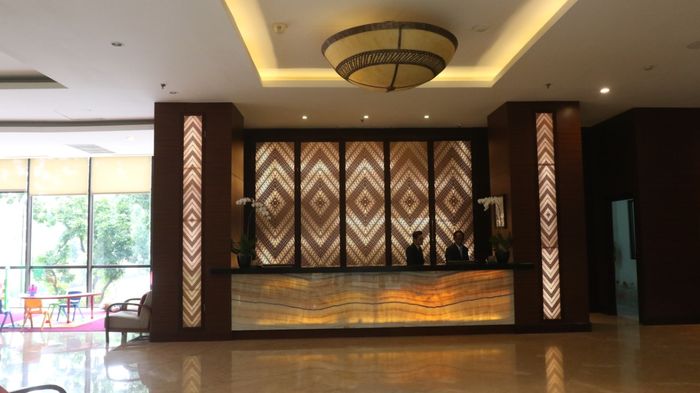 Kids corner by the lobby
It is quite an extraordinary effort for the hotel to have a family friendly vibe because by having 14 meeting rooms, the hotel is certainly designed to be a corporate or business destination. And having a total of 150 rooms would sufficiently cater both the business people and staycation enthusiasts.
The rooms quite mirror the corporate atmosphere. They are the standard rooms you can find in any hotels. However, having the room prepared "standard" is a luxury these days. You just can't compare this to those new hotels boasting themselves Instagrammable-friendly yet missing the essential thing you need from a hotel: standard comfort.
The most popular deluxe room (a total of 120 of them) is enough for a good night sleep and a nice midday rest. We don't find anything less or more. But like we wrote before, not being less or more is a champion itself. Everything is nicely done. Bathroom amenities are well set.
Meeting goers could rest easy for another meeting marathon the day after.
Where comfort is luxuriously standard.
The Premiere room however could win your attention instantly with its spacious 28 meter square area and a brightly colored sofa on the corner. When you're here on a vacation, you'll know that you want this room.
An combination of maroon and gold is a simple color play to pleasure the eyes yet still gives an elegant touch of luxury. The dominant color of solid wood brown is enough to let you know that everything is coming to a perfect evening.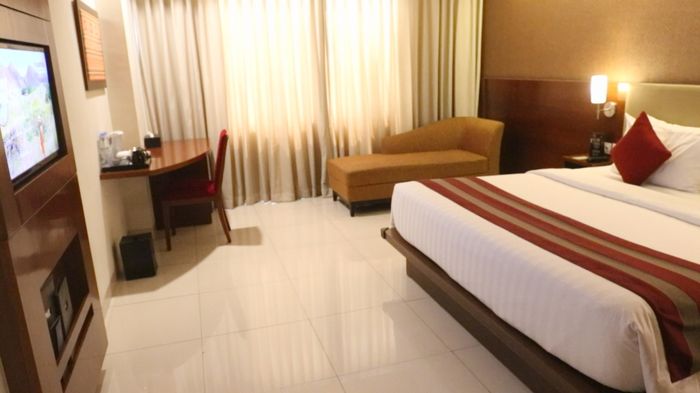 Spacious luxury at Hotel Santika Premiere Bintaro
Kitchenesia has been to several hotels under Santika group recently and this one is just as pleasing as the others. Perhaps the quality is what makes this standard looking service excellent. You can rest assured when you book a room at Santika knowing that the cleanliness, comfort and care is their first priority.
Bintaro area is already beginning to dress up and be all glittery. All the exictements are there. But when it comes to the need of getting it balanced, a hotel at Bintaro that gives you a guarantee of a fresh start to go back to the busy Jakarta is a must.
Tags