This vegetable and torch ginger fritter is suitable both as a side dish for your lunch or dinner and as a snack. torch ginger in this recipe adds special aromatic element that turns usual vegetable fritter into the even more appetizing one. let's cook this special dish at home. your family will love it.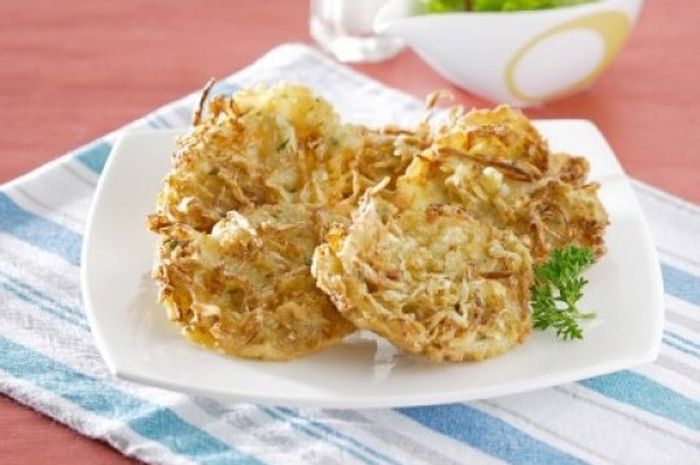 Vegetable and Torch Ginger Fritters

Ingredients


8 cabbage leaves, sliced
100 grams mung bean sprouts
2 ginger torch flower petals,finely sliced
2 celeries, coarsely chopped
150 grams all-purpose flour
50 grams rice flour
½ teaspoon baking powder
1 egg
250 ml water
cooking oil for frying


ground spices blend:
5 cloves garlic
1 teaspoon salt
¼ teaspoon white pepper powder
¼ teaspoon sugar



Cooking Steps

1. Mix well ground spices blend, cabbage, mung bean sprouts, torch ginger flower, celeries, all-purpose flour, rice flour, baking powder, egg, and water into a smooth mixture.
2. Heat cooking oil until it is ready for frying. Take one ladle of the mixture and spoon it into the hot oil. Fry it until crispy and golden brown. Remove from heat.
3. Vegetable and Torch Ginger Fritter is ready to serve.
PROMOTED CONTENT
Tags