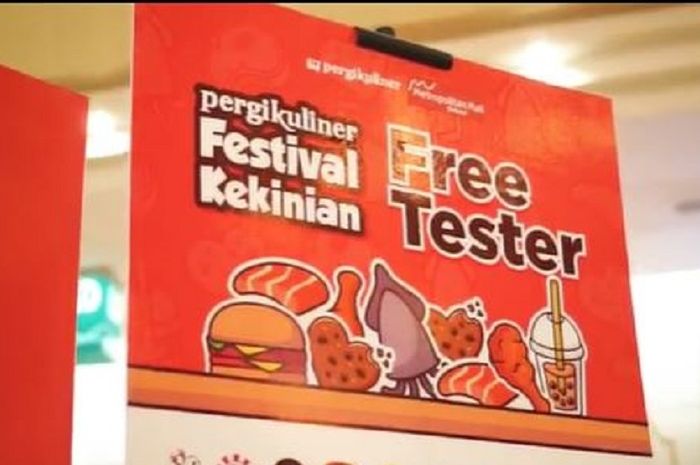 PergiKuliner Festival Kekinian is coming to Supermal Karawaci, on November 22-28.
Kitchenesia.com - Following the success of the previous events in Gandaria City Mall, South Jakarta, restaurant aggregator app PergiKuliner is hosting the PergiKuliner Festial Kekinian at Supermal Karawaci, Tangerang.
This the fourth time in 2021 for PergiKuliner hosting the event.
The event runs for seven days, from November 22-28, 2021, featuring more than 30 F&B tenants which are most-recommended by the PergiKuliner's app users.
Read also: Pergikuliner's Pekan Jajanan Kekinian, Enjoying the Wallet-Friendly Trendy Foods in One Place
Foodies can enjoy hundreds of special menus from more than thirty F&B tenants, from local main courses to trendy light bites. Among most favourited foods from last event, which makes a comeback in the upcoming PergiKuliner Festival Kekinian are croffle, taco, and bagel.
Oswin Liandow, CEO of PergiKuliner, sees the increasing popularity of small-bites appetizers and desserts.
"PergiKuliner has hosted three Festival Kekinian food bazaar this year. Every event attracts countless people for our events collects viral foods into one place."
Tags