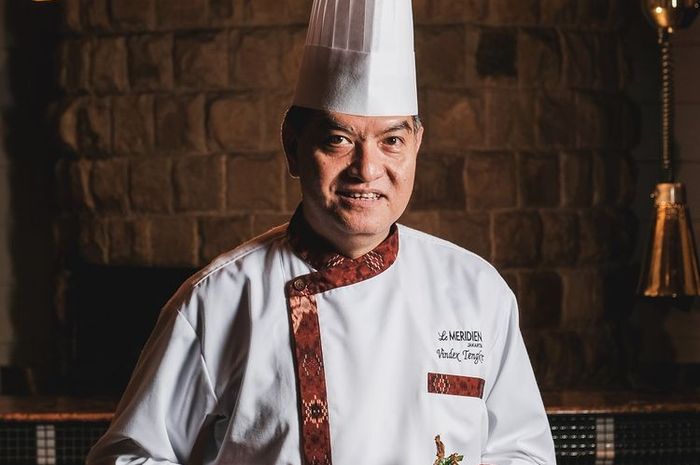 Chef Vindex Tengker answers steak-related questions we're always curious about.
Steakhouses offer varieties that casual steak eater finds cofounding: ribeye to sirloin, rare to well done. What do you think the tastiest cut and doneness of steak?
Ribeye is great. This cut imbues with the perfect combination of marble and fat, permeating the strongest beefy flavour amongst all beef cuts. They are also incredibly juicy, tender, and soft, thus making ribeye the primest cut for steak.
The problem is, these innate qualities are sensitive. They could disappear quickly as a result of imprecise temperature and searing duration. Medium-rare is my recommendation if you want to have your steak tastes less raw, yet the flavour and juiciness are still there. Don't forget to rest the beef cut for five minutes before processing it. Light-sear each side for a couple of minutes and you'll get the best steak ever.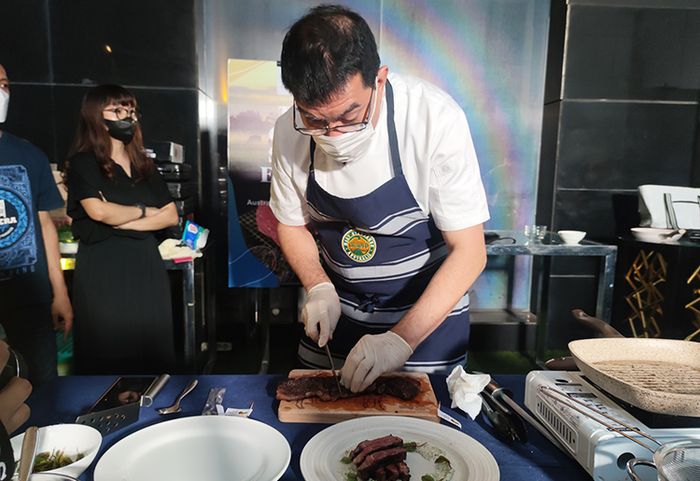 Chef Vindex Tengker demonstrates how to cook up a steak at The Great Steak Escape" event, Wednesday (6/16) at JW Marriott Hotel, Jakarta.
Baca Juga: Park Hotel Cawang-Jakarta: A Textbook Business Hotel That Has Done Things More Than Necessary
Last question, how to enjoy steak best?
Some might think highly ― too highly even ― of steak with those stuffy rules and etiquette. They would douse their steak with only-god-know sauce the chef gives them. Instead, sauce or any condiment could hinder the steak's inherent flavours.
I really recommend using little-to-no sauce so that our taste buds can absorb the steak flavour at maximum capacity. For drink, sparkling or the basic mineral water works very well with steak for they act as a palate cleanser. Simple yet so good.