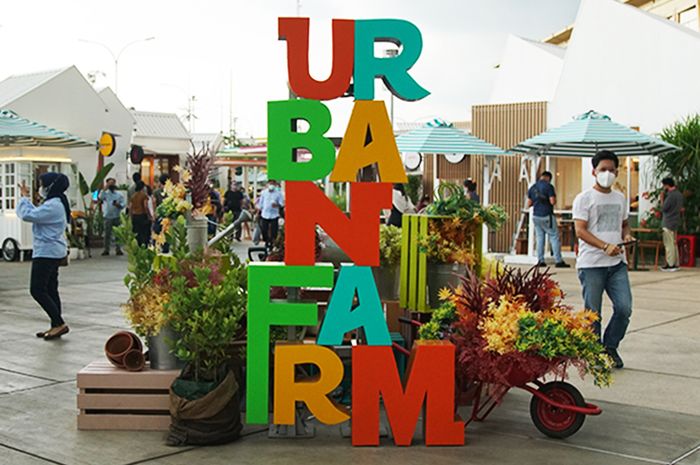 Located in Golf Island, PIK 2, Urban Farm provides food experience in the middle of urban green space.
Kitchenesia.com - If you ever have visited Pantai Indah Kapuk (PIK), you likely may have heard of Urban Farm. Located in PIK 2, North Jakarta, Urban Farm is a foliage-filed public park as well as an open-air food hub. It officially opened to public in November 2020 with only three tenants registered: GIOI restaurant, Toby's Estate cafe, and Kinetic Farm shop.
Six months later, the 6,859-meter square park reopened for public, providing more tenants and activities. "Urban Farm welcomed more than twenty tenants, consisting of restaurants, boutique, florists' shop, and many others," said Kharisma Natalia, Marketing Communication of Agung Sedayu Group division 2.
Baca Juga: Experience Hundreds of Legendary Foods in Chinatown Ambience at Pantjoran PIK, North Jakarta
Urban Farm presents a lineup of famous F&B establishments. Brasserie-style Monsieur Spoon opens its first Jakarta branch, serving high-quality handmade French pastries and artisan bread. There's also Kopi Se-Indonesia, who is known for brewing the best coffee bean from local farmers.
Tags