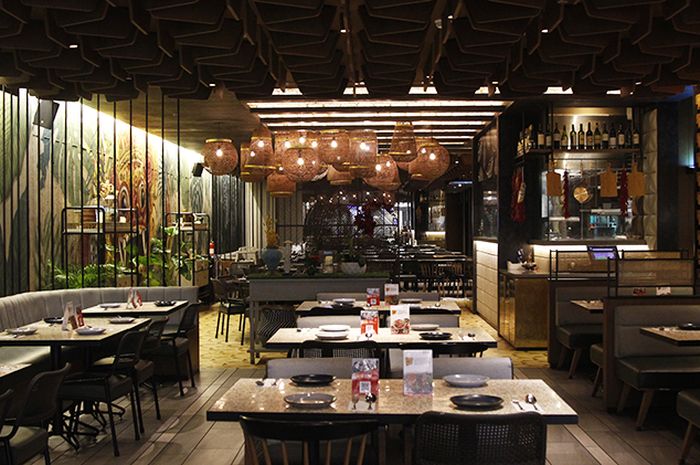 No blank space allowed: Putu Made pays tribute for Bali's nature and culture in its design.
Putu Made, a posh Balinese restaurant that doesn't pressure its customers.
Kitchenesia.com - Let's assume that there are thousands of restaurants in Jakarta. Balinese restaurants most likely only cover one-hundredth of the overall numbers. It is quite hard to find Balinese restaurants in Jakarta. If you found one, the chance it would be a lavish, downtown-located restaurant is more likely.

Putu Made seems to tick all the criteria above. It is very findable, as a matter of fact. To know you've reached the right place, simply look out for the waitress lady loitering by the entrance, greeting almost everyone who passes by.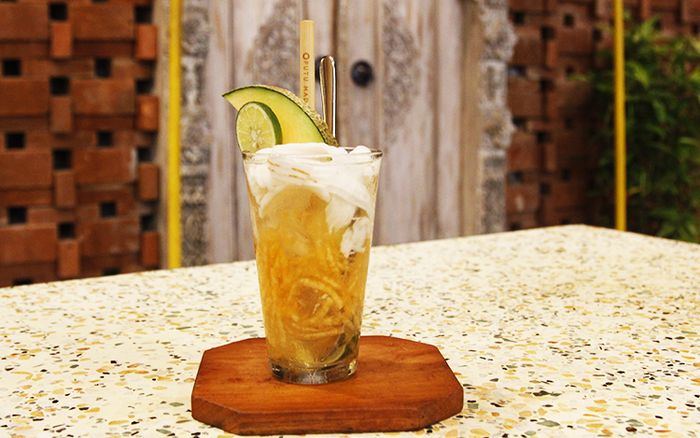 After a series of fatty, satisfying food, coconut melon punch is the best to calm throat.
In all seriousness, Putu Made is very findable for its standing-out design. The designer seemed to hate minimalism a lot. Every inch is filled with artworks and ornaments with complex detail — no blank space is seen in the whole room.
A Prime Instagram Bait
The whole thing sounds like pretentious, chaotic architecture — but not really. Putu Made's eccentric design is rather easy on the eyes. The Balinese restaurant is decorated with cage-like seats, meaning guests will sit under a canopy of dried wood lit by paper lanterns. Each cage is arranged separately, giving satisfying privacy and comfort.
Every corner here is decorated with some houseplants and plastic vines dripping over the front wall. You could imagine the chilly atmosphere of having a picnic in the middle of a tropical garden, but with concrete walls around and the AC on.
Balinese decor is grounded on nature and culture. To balance both, Putu Made is adorned with traditional carved wood doors. Not as a doorway, but simply for wall decoration. A gigantic, Balinese dancer mural covers the whole wall at the back. It is so big that you can see it from the outside. In other words, picture perfect for your Instagram feed.
Full video:
The More, the Better