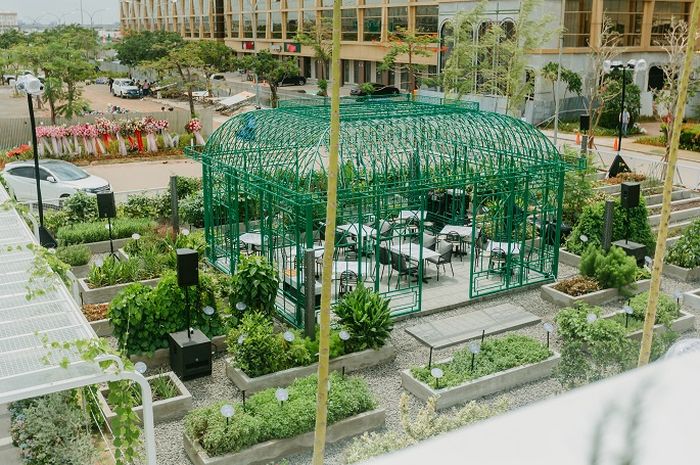 Located in PIK 2, Urban Farm combines the enthusiasm for food and gardening in a eco-friendly green space.
Urban Farm enables guests to enjoy the best F&Bs in the middle of botanical garden.
Kitchenesia.com - Agung Sedayu Group and Salim Group officially inaugurate Urban Farm, a lifestyle hub meets pristine garden in Pantai Indah Kapuk, North Jakarta. GIOI, Kinetic Farm, and Toby's Estate are among tenants occupying this 2,300m2 plot. Boosting scenic landscape and modern architecture, Urban Farm aims to be an educational food spot combining enthusiasm for food and gardening.
"Urban Farm aims to offer new experience of green space to Jakartans. Besides being an eco-friendly lifestyle hub, Urban Farm also wishes to educate people about foods, plants, and environment," said Natalia Kusumo, CEO Hotels and Malls Division 2 Agung Sedayu Group.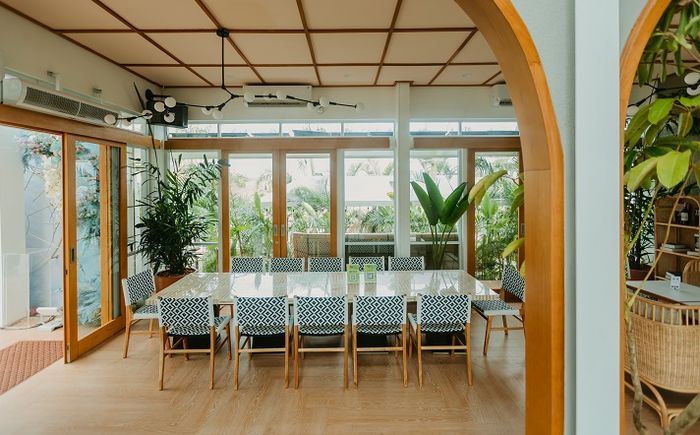 Only in GIOI restaurant visitors can enjoy scrumptious Asian and Indonesian cuisines in the middle of pristine garden.
Baca Juga: Kepala Manyung Bu Fat in Cinere, South Jakarta, A Wholesome Restaurant for Bold Spicy Taste
Modern and eco-friendly are two priorities of the development. "Urban Farm was built upon the idea that citizens can enjoy green space with family and friends," said Sawitri Setiawan, COO Retail dan Commercial Division 2 Agung Sedayu Group.
"Visitors can enjoy gardens and plants in every corner. Also, they can experience gardening and harvesting the crops afterward," she added.
Asian cuisine enthusiasts can enjoy delicacies from GIOI, a farm-to-table restaurant with a classic and elegant ambiance. Among the best-selling foods are signature crispy duck, GIOI fried chicken, serundeng rack of lamb, salmon lodeh, crispy wagyu brisket, and chimichurri pork chop. Only in Urban Farm visitors can enjoy GIOI's signature foods facing a green garden.
Research farm and eco-living shop Kinetic Farm is one of the tenants in Urban Farm. It manages an extensive collection of plants in a botanical garden, with a small café inside. In Kinetic Farm, visitors can buy organic and hydroponic plants, several types of herbs, and edible flowers.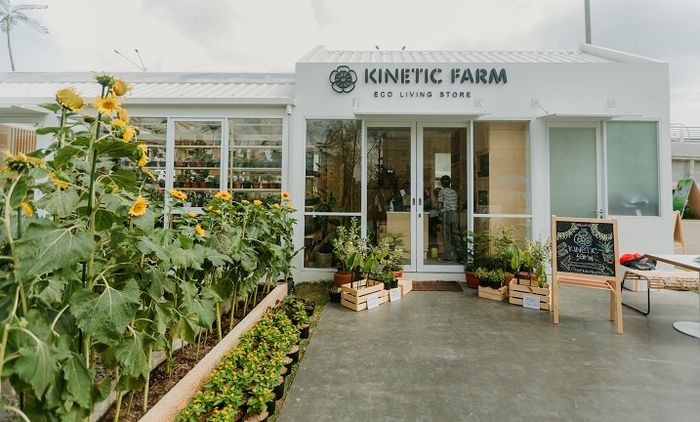 Kinetic Farm manages the Urban Farm's botanical Garden as well as selling plants and herbal drink.
Baca Juga: Warteg Gang Mangga in Glodok, West Jakarta, It's the Foods That Make People Loyal
Also, visitors can experience healthy herbal drinks made by Kinetic Farm's barista. Some of the most favored herbal drinks are sexy pink tea made of rosella and gold royal tea made of chrysanthemum. There is also aromatic ginger, tamarind curcumin, lime curcumin, mint tea, and spiced blue pea.
Tags