This beverage is perfect to accompany in between your working interval. Its refreshing aftertaste will ease your mood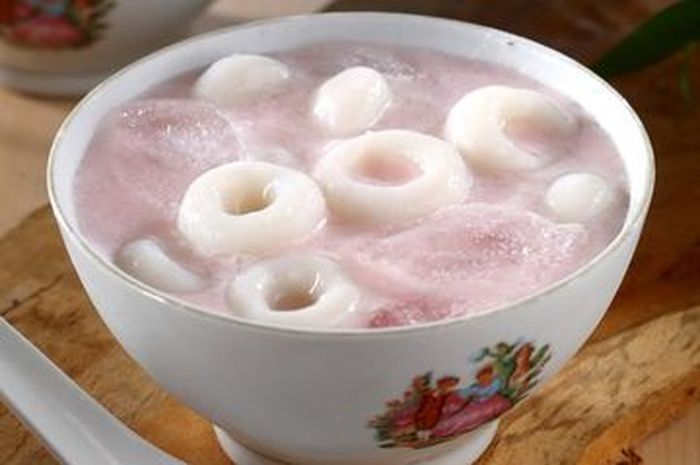 Utmost delicacy of Es Gempol
Kitchenesia.com - Es Gempol (Rice flour balls with coconut milk sauce) is one of Indonesia beverages that is quite favoured especially in East Java. It is due to its lingered sweet and somewhat salty taste from palm sugar and coconut milk combined that is wrapped around the rice flour balls.
If you feel pressured from current situation, go for a portion of it. It is easy to make, your effort will be worthwhile for sure.
Duration : 45 minutes
Yields : 5 servings
Ingredients
150 grams of rice flour
75 grams of sago flour
1/2 teaspoon salt
175 ml of boiling water
Coconut Milk Ingredients:
1,000 ml coconut milk from 1/2 coconut
225 grams of granulated sugar
2 pandan leaves
1/4 teaspoon salt
4 drops of red coloring
500 grams of ice cubes
Cooking Steps
1. Mix evenly the rice flour and salt. Add some hot water. Knead it thoroughly. Add sago flour. Knead it throughly again.
2. Take a little batter. Make around shape out of it. Make a hole by pressing the center cautiously. Boil the balls in hot water until it is floating.
3. Coconut milk soup steps: boil coconut milk, sugar, pandan leaves, salt, and coloring while stirring until it boils. Use the extract. Cool it down.
4. Serve gempol with coconut milk sauce and ice cubes.
PROMOTED CONTENT
Tags